Kids Ministry at Compass Church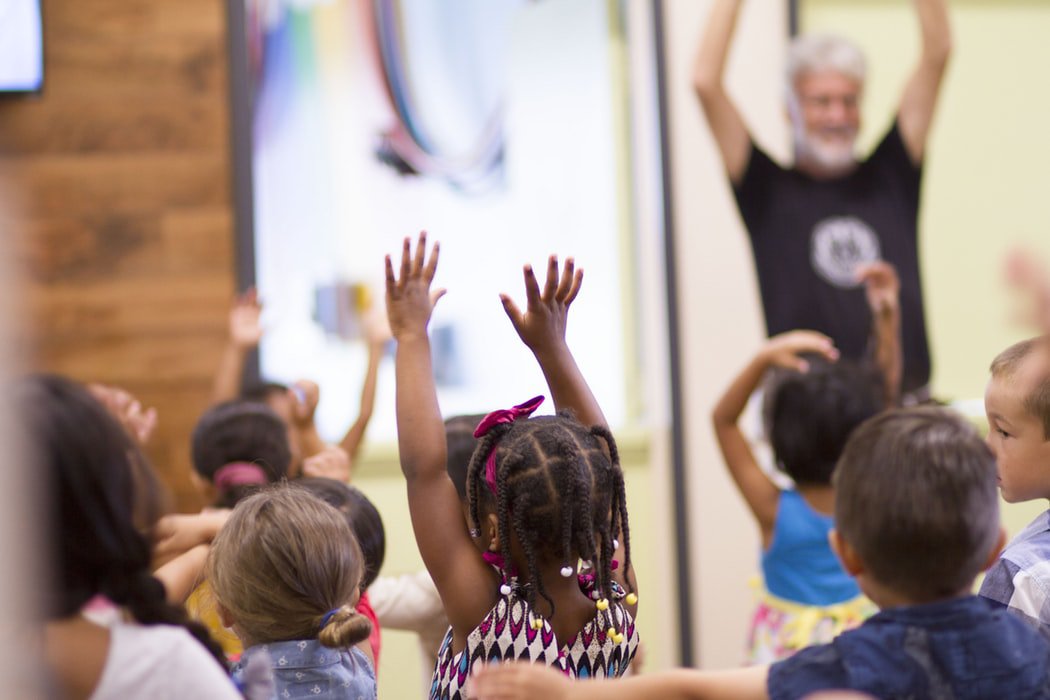 Due to COVID-19, the Attended Nursery and Children's Classes will be postponed for a few more weeks as we transition through the phases of reopening. Please watch for updates on when these ministries will once again be available.
At Compass Church our kids (infant through 5th grade) experience safe, age-appropriate environments where they learn about Jesus in creative and relevant ways. We're excited to partner with parents to teach your child God's Word. We want to help the entire family to navigate people to God. We do this by helping to equip them to love God and love others.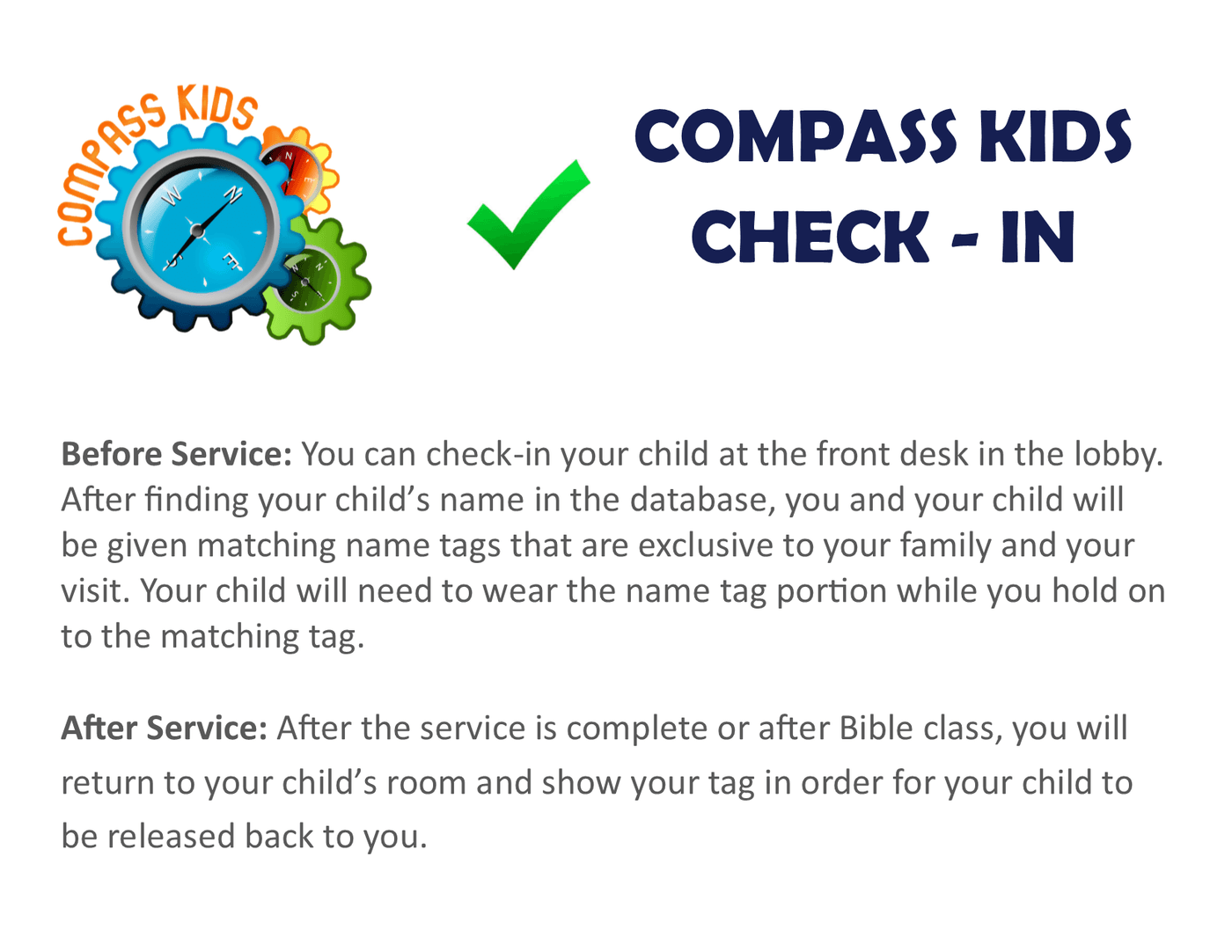 during worship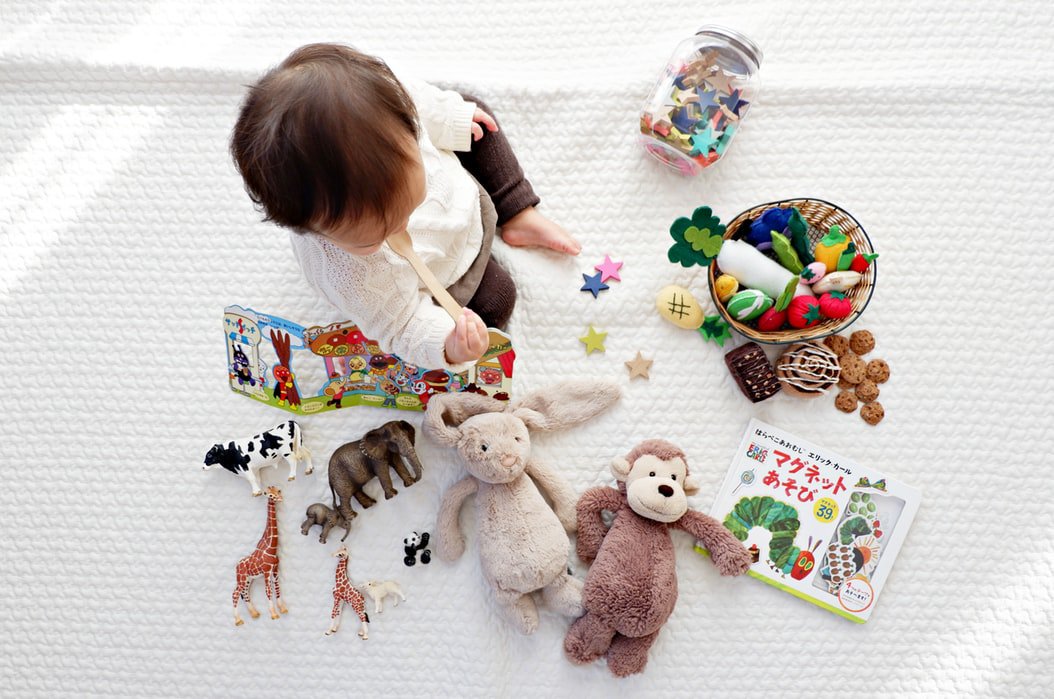 For our youngest guests, we provide an attended nursery staffed by volunteers who have passed background checks. This service is provided for children who are six weeks - two years old. You will be handed a pager when you check-in your child at the nursery. If you prefer to keep your infant with you during worship, we provide changing tables for your convenience in both the men's and women's restrooms located in the lobby.
Nursing Mothers Room
A nursing mothers room is located inside the nursery. This is a "Moms Only" room for women with babies to participate in the worship service in a more private and quiet environment.
At Compass Church, our multi-generational worship service is designed for families to experience worship and communion together. There are books located at the back of the auditorium for children to use during worship. Also, during the offering, kids may donate non-perishable food items which will be donated to the Loaves and Fishes Food Pantry. They may also pick up a Busy Board to use during the sermon. Provided in the Busy Boards are Children's Worship Bulletins, activity/coloring pages, crayons, stickers, snack, etc.
during bible groups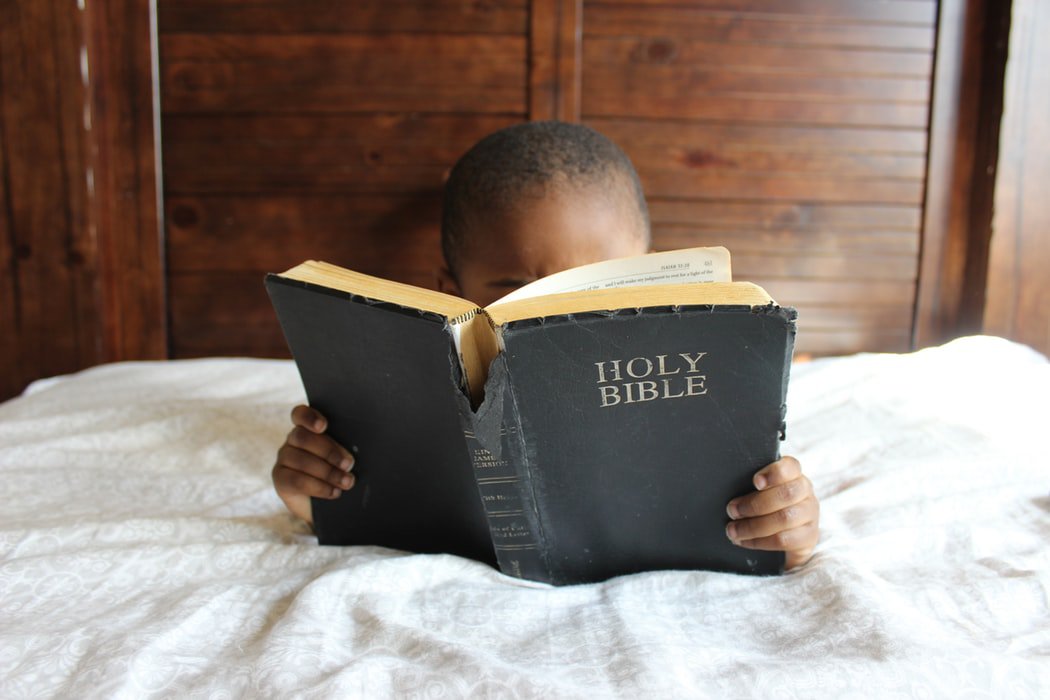 After worship, we provide age-appropriate Bible classes for all ages. All of our volunteers go through a standard background check. We use a variety of methods in teaching the Bible with creative story telling, games, art, music, and more. There are "Special Sundays" scattered throughout the year such as Dad's Day, Cool Creations, Spot on Songs, and Movie Day. We strive to help kids really know God and have a lasting relationship with him.